Tax and Legal Update
BankID passed by Chamber of Deputies
At the end of last year, the Chamber of Deputies passed an amendment to the Banking Act, establishing preconditions for the wider use of BankIDs and opening the market for electronic identification services. The amendment has yet to pass through the Senate but is expected to enter into effect as at 1 January 2021.
Bank identity (BankID) is a tool for the remote verification of a person's identity, supplementing ID cards with electronic chips. Its introduction should by severalfold increase the number of persons able to access free-of-charge online services that require proof of identity.
The aim of the amendment is to facilitate the use of BankID also for verified access to e-Government (the public administration's electronic services) and to widen the possibilities of electronic communication in the private sector.
For banks, the amendment will mean extending the range of services they may offer to their clients once they obtain the respective licence. These include the provision of electronic identification, authentication, and trust services as defined in the eIDAS Regulation. Electronic identification shall take place using the clients' access data to internet banking.
For the private sector, the amendment will widen the possibilities of the digital identification of customers, whether for the purpose of proving their age or identity. The digital customer identification service may be offered to private entities for consideration, either directly by banks, or by identification services providers, i.e. corporate entities in which banks participate with their equity.
Importantly, the amendment to the Banking Act establishes preconditions for banks and branches of foreign banks to access some of the public administration's information systems (e.g. the basic population register, the foreigners' information system, and citizen ID and passport registers). This will also make banks better positioned to prevent the legalisation of proceeds from crime and the financing of terrorism, and to fight identity theft more effectively.
To conclude, please note that the BankID Act is closely linked to the proposed Act on the Right to Digital Services. The latter assumes the creation of a catalogue of services provided by the state administration that may theoretically also be in electronic form. Both the mentioned acts follow the trend of the digitalisation of services, while at the same time making it easier to meet duties arising from AML legislation.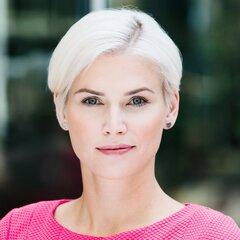 Receive updates
Do not miss anything important. Receive news summaries by email.
Subscribe