Tax and Legal Update
Statutory body liable for unpaid VAT?
Advocate General Juliane Kokott has recently dealt with whether the general joint and several liability of a statutory body falls within the scope of the VAT Directive (due to a company's inability to pay its VAT debt). She also commented on whether national legislation may provide for the direct liability of a member of the board of directors who behaved wrongfully, if, because of their conduct, tax cannot be collected in due and timely manner.
The Bulgarian Administrative Court referred prejudicial questions to the Court of Justice of the European Union (CJEU) in the following case: a non-taxable natural person exercising the office of a statutory body had deliberately and regularly increased their remuneration for exercising the office, thereby rendering the company unable to pay its debts, including its VAT obligations to the Bulgarian tax authorities. Since the Bulgarian national legislation provides for a direct (accessory) liability for debts of any unpaid tax in the event of wrongful conduct on the part of the statutory body, the Bulgarian tax authority approached the company's statutory body member directly.
The Bulgarian administrative court asked whether the general joint and several liability of a statutory body was within the scope of the VAT Directive. The Advocate General concluded that, by its nature, it is not the subject of the VAT Directive, and the legislation in question thus does not fall within the scope of EU law. For this reason, the CJEU does not have the power to rule on the matter.
She added, however, that a direct liability of a member of a statutory body for tax not paid by a third-party was not contrary to the VAT Directive or incompatible with the protection of EU's financial interests. In her opinion, it is necessary to adopt national legislation to deter management bodies from engaging in wrongful conduct and to achieve the legitimate objective of collecting the tax for the state budget; she sees such a provision in national legislation as proportionate and in line with the principle of proportionality. In the Czech environment, we may compare this to the 'due managerial care' concept.
It will certainly be interesting to see if and how the CJEU itself will comment on the case.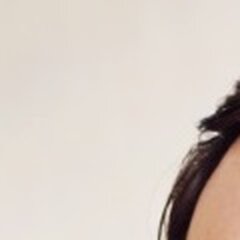 Receive updates
Do not miss anything important. Receive news summaries by email.
Subscribe