Tax and Legal Update
New calls to support photovoltaic power plants
On 30 June 2022, the Ministry of Environment announced two calls from the Modernisation Fund under the RES+ programme to support renewable energy sources. Both calls aim to support the installation of photovoltaic power plants
RES+ call no. 1/2022
This call is aimed to support the construction of small photovoltaic power plants with an installed capacity of up to and including 1 MWp. Applications will be accepted from 10 August 2022 to 15 March 2023. A total of CZK 1.5 billion will be allocated to applicants under this call. To determine the maximum aid amount, 'per-unit' subsidies shall be used, multiplied by the installed capacity. Depending on the type of subsidy, the support per unit of installed capacity may vary between CZK 11 thousand/kWp to CZK 18 thousand/kWp. The maximum aid intensity is 50% of the total project costs. The project must be implemented within two years of the decision on receiving the subsidy.

RES+ call no. 2/2022
The call aims to support the construction of large photovoltaic power plants with an installed capacity of over 1 MWp. Applications will only be accepted from 3 August 2022 to 31 October 2022. A total of CZK 5.5 billion will be allocated under this call by the Ministry of Environment. You can calculate the rate of support per unit of installed capacity yourself using the formulas included in the tender documentation. The maximum aid amount that can be claimed for projects without accumulation is CZK 11 thousand/kWp; for projects with an accumulator, CZK 20 thousand/kWp. The maximum aid intensity per project is 50% of total project costs. The project must be implemented within five years of the decision on receiving the subsidy.
Please note that under RES+ call no. 1 and RES+ call no. 2, the maximum aid intensity for large enterprises based in Prague has been limited to 45% of total costs. Both calls are intended for existing and future holders of the licence to do business in the energy sectors (electricity generation) and the renewable energy communities. Obtaining a license is not a difficult process. Both stand-alone and clustered projects with one or more transfer points can be supported. Support can also be granted to projects focusing on systems for the barrier accumulation of generated electricity and systems for the generation of hydrogen through water electrolysis.
For both calls, eligible costs include in particular direct implementation costs and costs incurred for technical and author supervision, occupational health and safety coordination and expertise, publicity measures (complying with the project requirements) and, if necessary, costs of extra works. However, these must be supported by objective reasons and their provision must be necessary for the completion of the project.

Photovoltaic systems with/without accumulation programme
As regards photovoltaics, you can continue to submit applications to participate in the Photovoltaic systems with/without accumulation programme announced by the Ministry of Industry and Trade under the National Recovery Plan (see the April issue of Tax and Legal Update). The deadline for submitting applications has been extended to 31 August 2022.
Please note that support is directed towards photovoltaic power plants on business buildings and shelters with an installed capacity of 1 kWp to 1 MWp inclusive. However, one project can cover only one implementation site. Funds are allocated to two activities depending on whether the applicant leases (owns) the entire building or leases only part of it.
If you are planning to install and purchase photovoltaic power plants, please contact us for more information.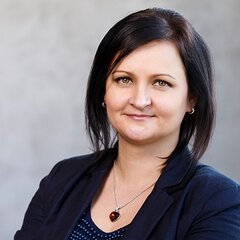 Receive updates
Do not miss anything important. Receive news summaries by email.
Subscribe