Tax and Legal Update
CZK 0.5 billion available from TRANSPORT 2020+
On 14 April 2020, the Technology Agency of the Czech Republic announced its third call to participate in the TRANSPORT 2020+ programme, aiming to provide support to businesses operating in applied research, experimental development and innovation within the transportation segment.
Aid is also available for large businesses, with the maximum aid per project being CZK 50 million and aid intensity ranging from 25% to 65%. Funds for allocation total CZK 500 million; the addition of another CZK 350 million is still under negotiation. Eligible costs include, inter alia, operating expenses. Projects can be carried out in the territory of Prague. The project's implementation may not exceed 48 months.
Activities eligible for support include research and development projects whose outcomes have the potential to be further used in new approaches, technological procedures and services aiming to strengthen social and economic benefits within the transportation segment. The programme focuses on research involving the entire transport system and all types of transport, i.e. road, water, and air, and including all types of means of transport and transport infrastructure.
Project proposals must meet at least one of the specific goals set by the programme, which are as follows:
sustainable transport
safe and resilient transport and transport infrastructure
easily accessible and interoperable transport
automation, digitalisation, navigation and satellite systems.
The research topic that is considered a priority for this call is transport digitalisation, in particular autonomous and smart mobility, ITS and cooperative ITS, digital and data infrastructure. However, it is not mandatory to subscribe to this topic.
Project proposals are to be submitted until 16 June 2021 using the ISTA information system. Another call is planned for 2022.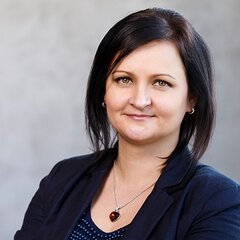 Receive updates
Do not miss anything important. Receive news summaries by email.
Subscribe