Tax and Legal Update
August brings significant changes to regulation of foreigners' residence in the CR
An amendment to the Act on Residence of Foreign Nationals has undergone a dramatic legislative process. After being vetoed by the senate and subsequently overruled by the deputies, the amendment was signed by the president and promulgated in the Collection of Laws effective 2 August 2021. The amendment changes the rules for issuing certificates and the definition of family members and introduces a widely criticised monopoly for foreign nationals' health insurance.
The most discussed change arising from the deputies' amending proposal relates to health insurance: foreigners coming to the CR for a period longer than 90 days must conclude a comprehensive commercial insurance contract. The amendment does not allow them to choose their insurance company; instead, for five years, only insurance with VZP, a.s. shall be permitted. The change is controversial with respect to the adherence to economic competition rules but is supposedly vital to avoid unreliable insurance intermediaries and insufficient insurance coverage.
A further novelty is a change in the certificates issued to foreigners, especially third-country ones, as only certificates with biometrics will be issued to them from now on. Holders of older versions will have to have them replaced at the Ministry of Interior's office with local jurisdiction before 3 August 2023. In contrast, certificates issued for EU citizens remain unchanged (including their paper form) save their name, which is to change from EU Citizen's Certificate of Temporary Residence to Registration Certificate. Certificates issued earlier do not have to be changed.
EU citizens will not have to visit the authorities but will nevertheless also be affected by changes introduced by the amendment. They must prepare themselves for a new application fee charged for a registration certificate. Fees will also be imposed for applications for temporary residence, applications to prolong EU citizen's family members' residence cards or certificates of residence permits as well as applications for permanent residence of EU citizens and their family members.
A significant change was made to the age-old definition of EU citizens' family members. According to the amendment, distinction will be made between close (e.g. spouse) and distant family members (e.g. partner). Distant family members will be liable to stricter rules: when applying for a residence permit in the CR, in addition to regular essentials, they will have to support their applications with certificates of the family's aggregate monthly income after the reunion and certificates of travel health insurance providing comprehensive healthcare over the entire period of residence.
The amendment also responds to Brexit and the withdrawal agreement, introducing a special category of UK citizens' family members and imposing the duty to change certificates on Brits. They will have to replace their EU citizens' certificates of temporary residence or permanent residence with new biometric certificates before the end of August of the following year.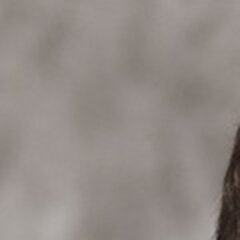 Receive updates
Do not miss anything important. Receive news summaries by email.
Subscribe