Tax and Legal Update
Ministry of Industry and Trade completes OP TAC preparations
According to the Ministry of Industry and Trade, preparations for a new Operational Programme Technology and Application for Competitiveness (OP TAC) for the 2021–2027 programme period have been officially completed. The programme has already been presented by the ministry earlier. OP TAC is to replace the existing OP Enterprise and Innovation for Competitiveness.
7 September 2021
Subsidies
The new programme period was originally planned to begin at the end of this year; however, relevant EU legislation did not come into effect sooner than at the end of June 2021 and, consequently, preparations for OP TAC have just now been completed. First calls to participate in this programme are expected to be announced in March 2022.
Total funds for allocation shall amount to EUR 3.2 billion, i.e. approx. CZK 81.5 billion, and shall be distributed to five priority channels. Most support shall be directed at strengthening the performance of businesses in the area of research, development and innovation, and their digital transformation. The second most supported area shall be a shift towards the low-carbon economy. Support will be provided in form of subsidies or via financial instruments (a repayable type of support) or by a combination of both.
OP TAC mainly aims to mitigate the negative effects of the pandemic and enhance the productivity of local businesses while promoting their shift in global value chains, ultimately resulting in strengthening the Czech economy and increasing the standard of living in the Czech Republic. Support will mainly target small and medium-sized businesses but will also cover large business involved, e.g., in the energy industry and in research and development.
The OP TAC programme paper is currently being examined by the Ministry of Environment. After its approval by the government, it will be submitted to the European Commission for formal review.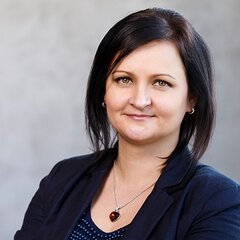 Receive updates
Do not miss anything important. Receive news summaries by email.
Subscribe