Tax and Legal Update
Fourth call to TRANSPORT 2020+ programme
The Technology Agency of the Czech Republic is preparing the fourth call to participate in the TRANSPORT 2020+ programme aimed at supporting applied research, experimental development, and innovation in the transport segment.
The call is to be announced on 6 April 2022, with applications for support open for submission from 7 April 2022 to 1 June 2022. The programme is also intended for large businesses. Total funds for allocation are not yet known, but the maximum aid amount per project has been set at EUR 50 million, with aid intensity of up to 80%. Support will be granted for operating costs.

A prerequisite for receiving support is the applicability of the project results in new approaches, technological processes and services leading to enhanced social and economic benefits in the transport sector. Applicants must also meet at least one of the following specific objectives:
sustainable transport
safe and resilient transport and transport infrastructure
accessible and interoperable transport
automation, digitisation, navigation, and satellite systems.
The programme focuses on the entire transport system and all types of transport, i.e., land, water, and air transport, including all types of means of transport and transport infrastructure.

Projects can start in January 2023 at the earliest but no later than in February 2023 and must be completed no later than December 2026 while not exceeding 48 months.

TA CR points out that the announcement of the call is conditional upon the end of the provisional budget period. We will keep you informed about further developments.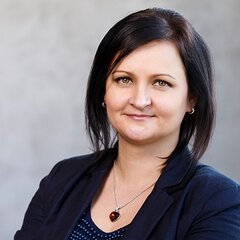 Receive updates
Do not miss anything important. Receive news summaries by email.
Subscribe