Tax and Legal Update
News in consumer protection legislation
The Amendment to the Consumer Protection Act and the Civil Code will bring several important changes aiming to increase the protection of consumer rights and make it more efficient. Below we provide a summary of some of the changes.
More transparent discounts
The amendment introduces a seller's obligation to publish the lowest price for which they were selling a product in the last 30 days before the discount or possibly from the time when they started offering and selling a product to the time of granting the discount if the product has been on sale for less than 30 days. If the seller increases the discount gradually, they should disclose the lowest price at which they were offering the product in the last 30 days before the discount was first granted. The aim is to avoid the artificial inflation of prices before discounts.
Verified consumer reviews
The rules for publishing consumer reviews are being tightened. Before publishing them, the seller must verify that the reviews come from customers who have actually purchased or used the product and inform consumers about how they ensure that the reviews are verified, or, alternatively, inform them that the reviews have not been verified.
Contracts concluded by telephone
When concluding a contract orally over the phone, the seller must also send an offer in text form. The consumer is bound by the offer only after they express their consent electronically or by signing a document confirming the offer.
More rights for consumers harmed by unfair business practices
A consumer affected by an unfair business practice may withdraw from a contract within 90 days from the date of its conclusion or demand a reasonable discount corresponding to the nature and gravity of the unfair business practice.
News in the sellers' information obligation
The new legislation extends the information that the seller must communicate to the consumer, especially for distance contracts. It also introduces new requirements for the electronic conclusion of contracts. The seller must also ensure that consumers placing an order explicitly acknowledge that they commit to paying for the order. If an order is made using a button, such a button must be marked with an easily legible text "order with commitment to pay" or other unambiguous wording. The sanction for the failure to comply with this obligation is the invalidity of the contract unless the consumer invokes it.
The amendment to the Consumer Protection Act and the Civil Code now awaits its promulgation in the Collection of Laws. Once promulgated, it will enter into effect in 30 days.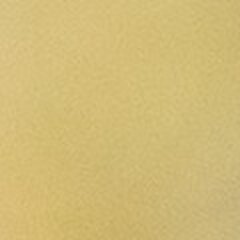 Receive updates
Do not miss anything important. Receive news summaries by email.
Subscribe