Tax and Legal Update
Investment incentives: Possibility to extend the deadline for meeting general terms and conditions to up to five years
In record time, the chamber of deputies and the senate have passed a draft government amendment to the Act on Investment Incentives allowing support recipients affected by the coronavirus pandemic to apply for the extension of the deadline for meeting general terms and conditions.
The Ministry of Industry and Trade is introducing a measure that may help investors suffering from the effects of the coronavirus pandemic. In particular, this involves the possibility to apply for the extension of the deadline for meeting general terms and conditions by two years: the deadline may therefore be extended from the existing three to five years.
For investment incentive recipients, the fulfilment of general terms and conditions within three years of the date the decision on granting investment incentives was issued is a key criterion to start drawing investment incentives. If this deadline is not met, the recipient's entitlement to investment incentives ceases to exist. The possibility to extend the deadline is therefore a welcome help. A similar option was available to investors in the 2008 and 2009 crises.
In practice, an investment incentive recipient will have to apply for the extension of the deadline no later than 30 days before the expiry of the statutory deadline of three years from the date of issuing the decision on granting investment incentives. This means that if an amendment enters into effect, e.g., in early December, companies having received decisions on granting investment incentives in 2018 and earlier may use the above option. At the same time, however, this also means that if the three-year limit has already expired, it will not be possible to additionally apply for its extension.
Applications for extensions will not be approved automatically. Applicants will have to prove that they have been unable to meet the selected statutory conditions within the original statutory deadline as a result of the COVID-19 outbreak. It will be up to each individual applicant to sufficiently prove this.
The amendment was promulgated in the Collection of Laws on 2 November 2020 and enters into effect on the date following its promulgation.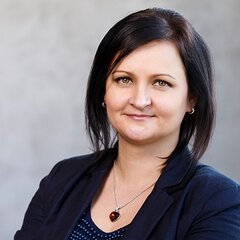 Receive updates
Do not miss anything important. Receive news summaries by email.
Subscribe