Tax and Legal Update
Fifth call under TREND
The Technology Agency of the Czech Republic (TA CR) informed about the preparation of the 5th call to participate in the TREND programme, sub-programme 1 - Technology Leaders. The original announcement scheduled for 22 December 2021 had been postponed, and the TA CR is currently negotiating changes in the terms and conditions with the Ministry of Industry and Trade.
11 January 2022
Subsidies
The call will again be aimed at supporting research, experimental development, and innovation. The Technology Leaders sub-programme is specifically intended for projects focusing on the creation of research and development results and their use in the applicants' own business activities. Projects should involve the manufacturing, digital, and cyber technology areas.
Parameters:
Maximum aid amount per project: CZK 40 million.
Maximum aid intensity per project: up to 70% of eligible costs.
Call also open to applicants from the capital city of Prague as well as large enterprises, either alone or in collaboration with other participants.
Planned funds for allocation: CZK 2 billion.
A new mandatory appendix to the project proposal will be a document called the Project's Compliance with the "No Significant Harm" Principle. In the document, the participants will describe how they will avoid violating six environmental objectives, both in terms of the activity itself and with regard to the impacts of the products and services provided, taking into account their entire life cycle.
According to preliminary parameters, the call was to be launched with a competition period from 23 December 2021 to 16 February 2022. The announcement of the results was to take place no later than 31 August 2022, with the deadline for the completion of the projects being December 2025. It is currently unclear whether these deadlines will be maintained.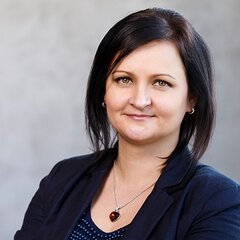 Receive updates
Do not miss anything important. Receive news summaries by email.
Subscribe